Tvshowsondvd.com says it's so:
Quote:
Just a half hour ago, Conan O'Brien tweeted some VERY hot news. Check it out:



Quote:

Very excited @WBHomeEnt is releasing the Batman '66 Complete TV Series in 2014! The seat smells like Adam West: http://t.co/cqWjlpW1Gn
— Conan O'Brien (@ConanOBrien) January 15, 2014

Wait, WHAT? YES! We've JUST gotten off the phone with Warner Home Video, and they confirm that the Adam West version of the Batman TV show IS indeed coming to DVD - FINALLY! - sometime in 2014. They have no other info for us at this moment in time, but stay tuned of course and we'll update you as further developments occur!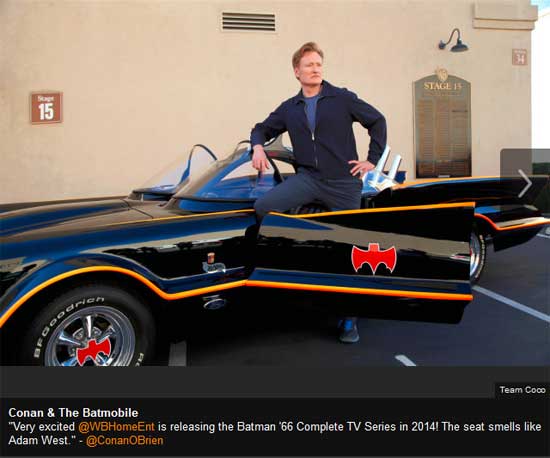 http://tvshowsondvd.com/n/19353