I was reading one of this week's issues of
GeekChicDaily about Danny DeVito
's new online horror series.
Quote:
We're all familiar with Danny DeVito's comedic work, but his horror movies will make you think you're on a Taxi ride to hell. DeVito's affection for horror films has been eating at him since childhood."My sisters would take me [to see horror films]," he remembers, "because they loved to see me duck under the seats and get full of the sticky candy that was on the floor." Later his tastes evolved into a passion for "the over the top kind of operatic movies. I loved Mario Bava, a really wonderful Italian director, and then...the genres that we all get off on now, like John Carpenter, The Halloweens. I love to go to the movies and squirm around a bit." A few years back, he decided it was time to take a stab at making some horror films of his own. Teaming up with a childhood friend, he started TheBloodFactory.com. There you can see shorts about an aborted fetus that gets revenge on the doctor who tried to kill it, and a housewife who coaches her husband's listening skills by cutting off his ears..
So I go to the site --
http://thebloodfactory.com
-- and start watching the videos. Check out their horror short version of "Shades of Sin" (a story about two siblings that don't know they're sibling until it's too late! -- and this version ends with a horror twist!)
On the Blood Factory short: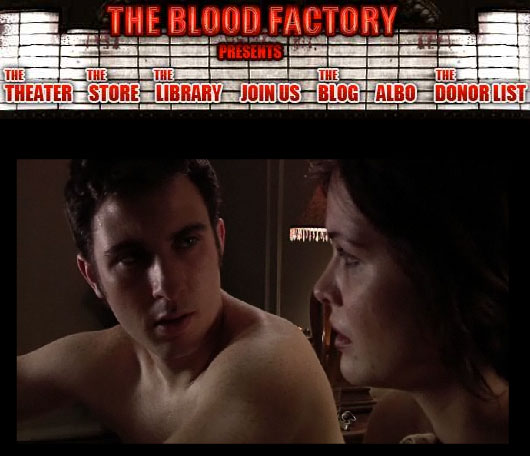 On a FlashForward episode: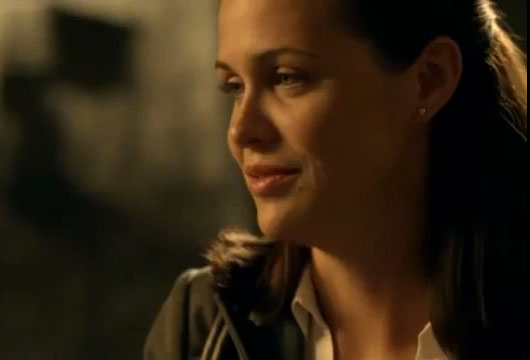 Tell me this isn't the same actress. If it's not her, it's her double.

Given how her character was a open lesbian in the ABC series, I don't really doubt that the part of slutty one night stand is outside the realm of what she might do as an actress. (Not that this is good or bad, just that it's a role she's probably willing to take.)
I don't see anything online that shows who acted in these shorts, aside from DeVito and a few obvious actors and actresses that you'll see if you watch all of them.
NOTE: The images below are NOT SAFE FOR WORK.
It's a couple of screen caps of the nude scene. It shows her breasts and nipples. You must click on them to view.