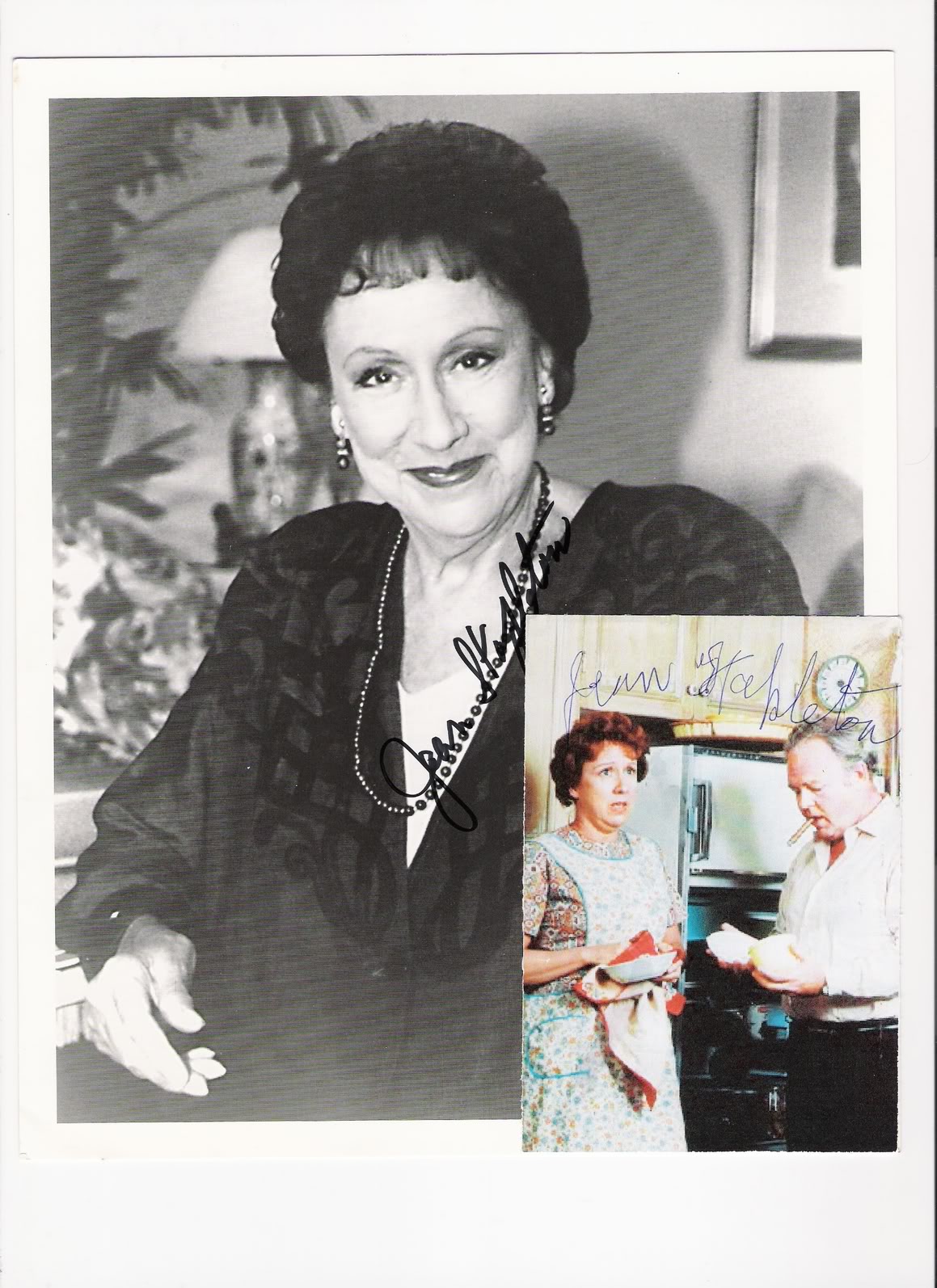 Jean Stapleton, the stage-trained character actress who played Archie Bunker's far better half, the sweetly naive Edith, in CBS' groundbreaking 1970s comedy "All in the Family," has died. She was 90.
"Jean was a brilliant comedienne with exquisite timing," Rob Reiner, who played the Bunkers' liberal son-in-law Mike, aka Meathead, on the show, said in a statement to CBS News. "Working with her was one of the greatest experiences of my life. My thoughts go out to her family."
Stapleton died Friday of natural causes at her New York City home surrounded by friends and family, her children told The Associated Press Saturday.
Little known to the public before "All in the Family," she co-starred with Carroll O'Connor in the top-rated CBS sitcom about an unrepentant bigot, the wife he churlishly but fondly called "Dingbat," their daughter Gloria (Sally Struthers) and Meathead (Reiner)....
Read more here:
http://www.cbsnews.com/8301-207_162-...ss-dies-at-90/
Very very sad....