05-08-2012, 03:34 PM
Site Staff – Forum Moderator

Location: The Smurfs Village
Stats: 9,760 posts since May 2005
Status: Moderator

Thanks: 129 times in 114 posts
Here's the perfect person to act in it...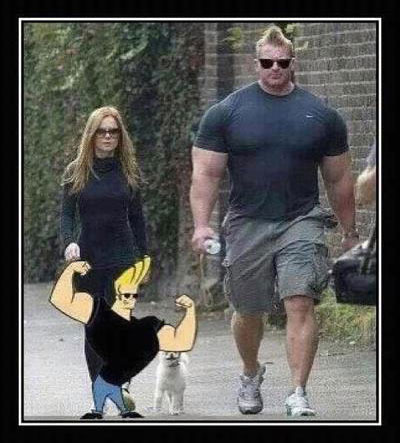 Man, I'm pretty.
Whoa, Mama!
Wanna see me comb my hair, really fast?
Hey Foxy Mama, You smell kinda pretty. Wanna smell me? Hoohah!
Enough about me... Let's talk about me. What do you think of me?
Check the pects. Hoo, ha, hooah!
If loving me is wrong, you don't wanna be right!
Hey baby, can I be your natural selection?
Space. It's really, really, really, really big.
Some people look at Jerky an say,"Why?". Me, I look at Jerky and I say "Mmmmmmmm! Jerky!"
It's a beautiful day. But not as beautiful as me.