Naomi Campbell has become the talk of New York's Fashion Week already for her Fashion for Relief benefit. The planned all-star fashion event taking place Friday, February 12 has already sold out. All proceeds from the show go to help build up the health care system in Haiti for suffering mothers and children.
Want to help out right now? Send some love and $$$
over to CARE.
This marks the second Fashion for Relief show. The first was held in 2005 in New York and helped raise a whopping $1 million for Hurricane Katrina aid.
"I'm grateful to be able to continue raising awareness & funds to benefit the mothers and babies in Haiti," says Campbell. "I encourage everyone to please log-on & continue donating towards this urgent cause." Consider us there, Naomi. See you tomorrow.
<script language="JavaScript1.1" type="text/javascript"> <!-- adSetType('F'); htmlAdWH('93247706', '728', '90'); adSetType(''); //--> </script>
<!-- == mod-728_90-ad.html --> <!-- Global Header Start -->
<!-- Global Header End --> <!-- == CB --> <style>#skySlider ul li.activeLink{display:none;}</style>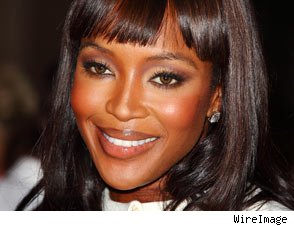 <link href="file:///C:%5CDOCUME%7E1%5Ckaufnyc%5CLOCALS%7E1%5CTemp%5Cms ohtml1%5C01%5Cclip_filelist.xml" rel="File-List"><o:smarttagtype name="country-region" namespaceuri="urn:schemas-microsoft-com

ffice:smarttags"></o:smarttagtype><o:smarttagtype name="place" namespaceuri="urn:schemas-microsoft-com

ffice:smarttags"></o:smarttagtype><o:smarttagtype name="stockticker" namespaceuri="urn:schemas-microsoft-com

ffice:smarttags"></o:smarttagtype><!--[if gte mso 9]><xml> <w:WordDocument> <w:View>Normal</w:View> <w:Zoom>0</w:Zoom> <w:Compatibility> <w:BreakWrappedTables /> <w:SnapToGridInCell /> <w:WrapTextWithPunct /> <w:UseAsianBreakRules /> </w:Compatibility> <w:BrowserLevel>MicrosoftInternetExplorer4</w:BrowserLevel> </w:WordDocument> </xml><![endif]--><!--[if !mso]><object classid="clsid:38481807-CA0E-42D2-BF39-B33AF135CC4D" id=ieooui></object> <style> st1\:*{behavior:url(#ieooui) } </style> <![endif]--><style type="text/css"> <!--{12659274647572}--</style><!--[if gte mso 10]> <style> /* Style Definitions */ table.MsoNormalTable {mso-style-name:"Table Normal"; mso-tstyle-rowband-size:0; mso-tstyle-colband-size:0; mso-style-noshow:yes; mso-style-parent:""; mso-padding-alt:0in 5.4pt 0in 5.4pt; mso-para-margin:0in; mso-para-margin-bottom:.0001pt; mso-pagination:widow-orphan; font-size:10.0pt; font-family:"Times New Roman";} </style> <![endif]-->